Utah Jazz—Camps + Clinics
Creating Camps + Clinics graphics using the D.O.N. Issue #2 shoes were aimed at youth and allowed for a playful, comic book-style look that was fun to explore.
Community MVP graphics also used the shoes and I delved into using the colors of his shoes in order to make different looks while using the same system.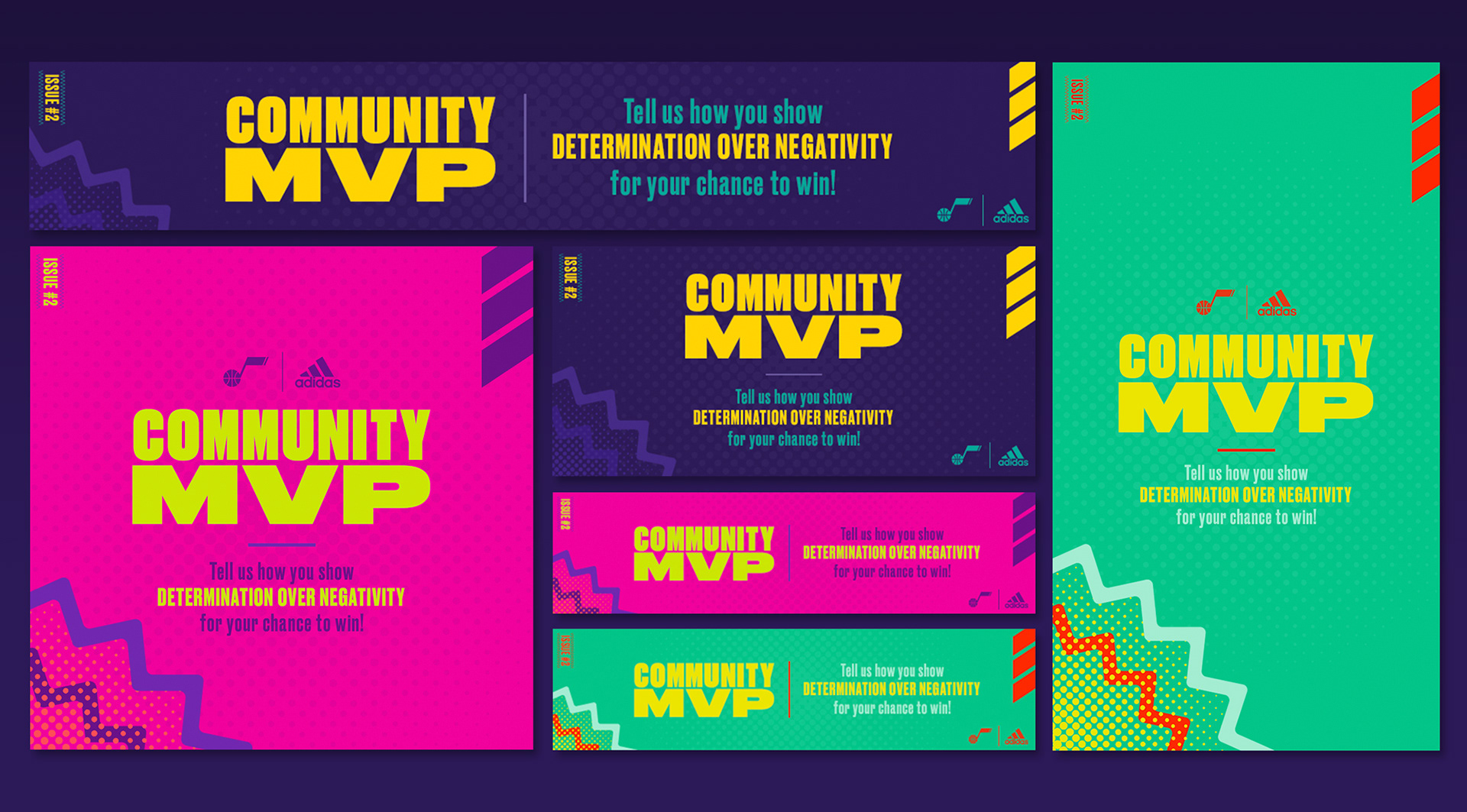 Utah Jazz—Team Store Jazz Exclusive
The Jazz Exclusive was a sponsored run of apparel that needed to not only utilize the Jazz brand, but also stand out from other social posts. A general template was created that focused on large imagery of the product. 
Vivint Arena — 12 Days of Giveaways
At the beginning of December, Vivint Arena runs a ticket giveaway campaign. This is an example from 2018. Using Illustrator and Photoshop, I custom made each snowflake to relate to the specific artist or event.